School meals are cooked in our kitchen on site. All Infant School children are entitled to a school meal paid for by the Government.
We encourage children to try the school meals.  There is a choice every day and the menu changes on a two-weekly schedule.
Children may bring a packed lunch, in a named lunchbox, as an alternative to a cooked meal. Water is provided for all children. Children may also be taken home for lunch.
All food ingredients and products in school are nut free and we ask parents who give their children a packed lunch to only include food which does not contain nuts.  All the menus follow the Healthy School Meals Standards.
A healthy snack is provided free of charge for all children as part of the Fruit and Veg Scheme provided by the government and water is available throughout the day.
Each morning children may have a drink of fruit juice or milk. You may bring a small carton of fruit juice from home. Milk is provided free of charge to children in Reception and Pupil Premium children. If you would like to pay for your child to have milk in school, you can register with Cool Milk (see below) – the UK's leading school and nursery milk supplier.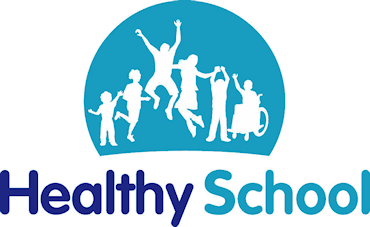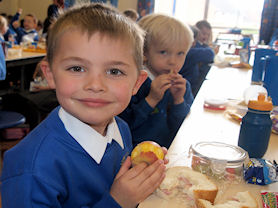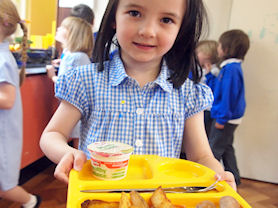 Our Current Menu
Our school menu rotates on a three-week basis. Our current menu can be read below: