Attendance and Punctuality
Parents/carers have a legal duty to ensure full and punctual attendance at school.
Attendance at school is carefully monitored because being in school is important to your child's achievement, wellbeing, and wider development. Research has found that pupils who performed better at school are those with better attendance.
The designated senior lead for attendance is Mr Joe Staines, Deputy Headteacher.
For any unplanned absence, please inform school by telephone call, email or scholarpack app message by 9.00am on the first day of absence, as attendance is carefully monitored. If your child has been absent please make sure that they are well before returning, especially if the illness is infectious. In the case of sickness or diarrhoea please keep your child at home until they have been free of symptoms for at least 48 hours. If your child is unwell whilst they are at school we will contact you and ask you to collect them.
If you know in advance that your child will be absent, perhaps for an appointment, please inform the school office as soon as possible.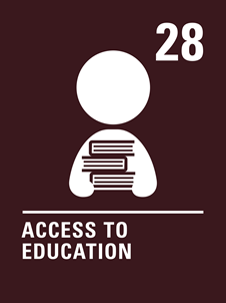 By ensuring that children attend school regularly and on time, their right of access to education is upheld (UNCRC Article 28)
The doors to school are open from 8.45am to 8.55am.  If your child is to arrive later than this, please contact the school office as soon as possible to notify us of the expected arrival time and reason for lateness. 
We are happy to help with any problems you may have regarding attendance and will, of course, contact you if we have any concerns. In the rare cases of frequent or unauthorised absences, and persistent lateness, 
Holidays will not be authorised during term time. In exceptional circumstances, permission to withdraw a child from school must be applied for in advance using the Term Time Leave Request Form.
For full details please read our Attendance and Punctuality Policy.