St Laurence Infant and Junior Schools were originally founded in 1838 by the Revd Dr W Worth, Rector of St Laurence. The old school can still be seen just off Church Hill and has been converted to residential use.
The Church of England has a long tradition of being involved in education and the Diocese of Birmingham continues to invest over £330,00 each year in supporting church schools.
There is a strong relationship between St Laurence Church and today's Infant and Junior Schools. The church PCC appoints some of the governors, we pray for the schools regularly and we support the parents' school prayer group.
The clergy of St Laurence regularly lead assemblies on Thursdays. In this we are pleased to work ecumenically with the Revd Donald Sampson from the Methodist Church and Jon Fielder from Redeemer Church. We support the RE curriculum with visits and meetings with the RE co-ordinator. At least once a term each pupil comes over to church for a service.
The Mothers' Union has recently presented the school with a 'Pastoral Book Box' containing books about family life, moving house, illness, bereavement, disabilities and anxiety. The clergy are also available to support staff and families with pastoral issues.
St Laurence church is one of four Grade 1 listed medieval churches remaining in Birmingham; the others being: Holy Trinity, Sutton Coldfield; St Edburgha, Yardley; St Nicolas, Kings Norton. It has probably stood on the current hill-top site for over a thousand years – the Domesday Book refers to a priest living in Northfield.
The church has changed over the centuries: the chancel and lower stages of the porch are 13th century, the nave and south aisle 14th century and the porch and upper stages of the tower are probably 15th century with the north aisle being Victorian, though the doorway is Norman. The beautiful windows are Victorian, predominantly made by Hardman & Co who made the windows for St Chad's RC Cathedral.
The church is surrounded by a large churchyard which is still open for burials of people in the parish. To check whether you live in the parish visit www.achurchnearyou.com
The area around the church is a Conservation Area and includes the Nailmakers' Cottages, the old Pound, the old School and the Great Stone Inn.
You are most welcome to visit the church as well as attend worship. In addition to Sunday services it is open most week days for Morning Prayer and Evening Prayer and on Saturdays from 10-12noon with the kettle on (except January and February).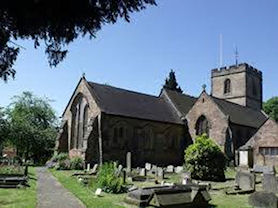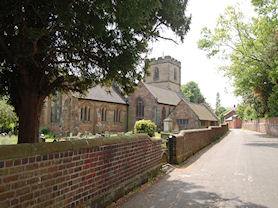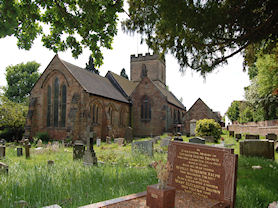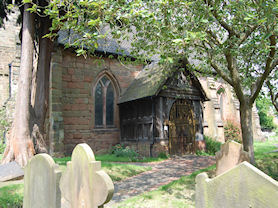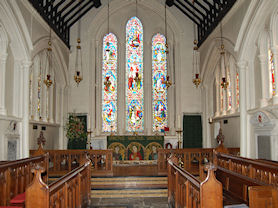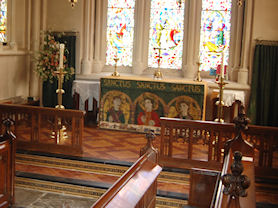 Services
Sunday 8.30am – Holy Communion
Sunday 10.00am – Holy Communion (with music)
Wednesday 10.00am – Holy Communion (said)
Monday to Friday normally 8.00am – Morning Prayer
Monday to Friday 5.00pm – Evening Prayer (but check the website)
Baptism and Wedding Enquiries
Please come to the Parish Surgery on the first and third Wednesday of the month, from 6.00 to 7.00pm in the Pastoral Centre.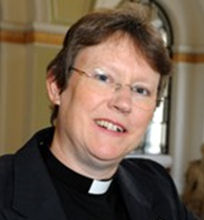 Canon Janet Chapman, Rector.